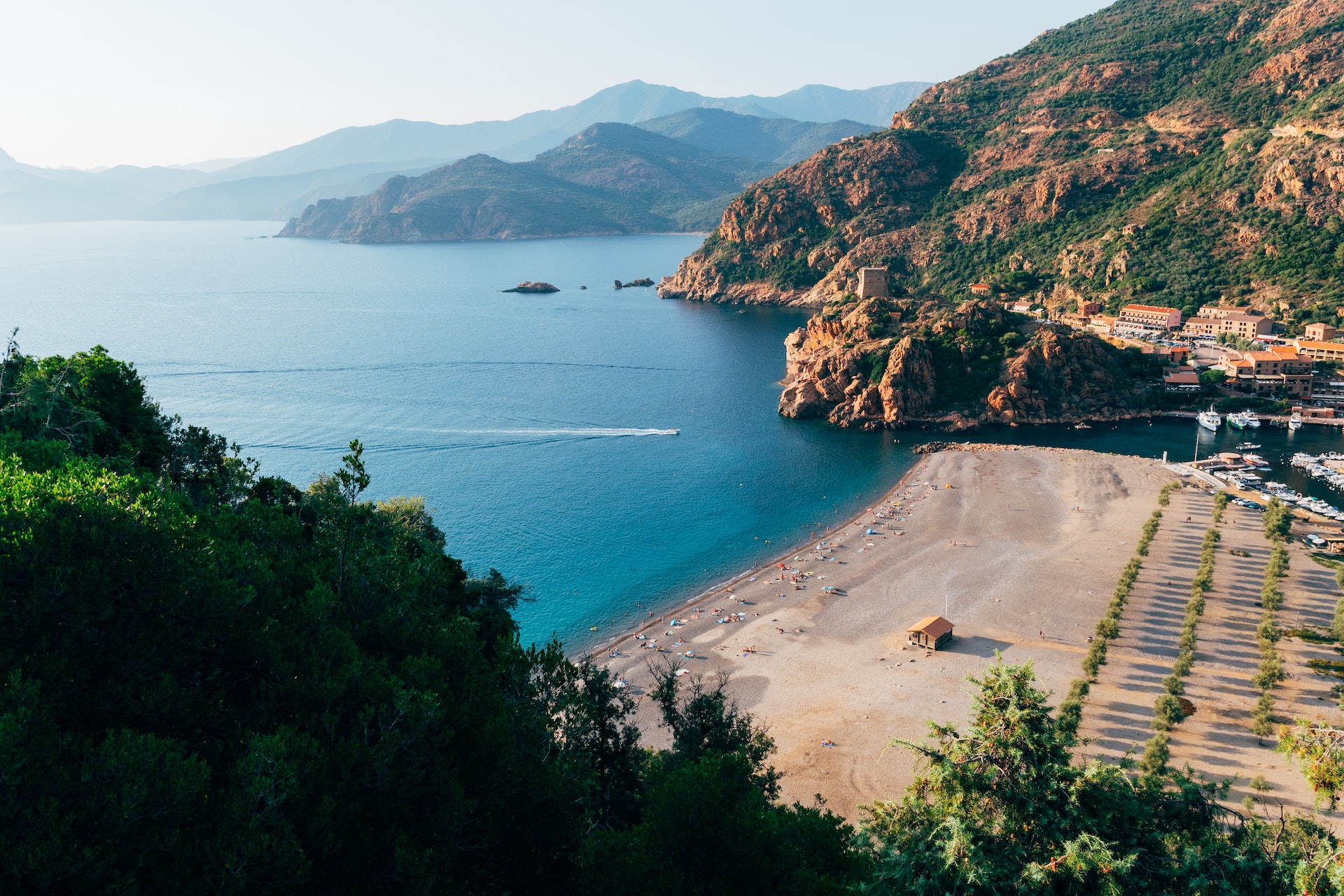 Why Corsica?
Chartering a yacht in Corsica is an ideal way to experience this beautiful part of the Mediterranean Sea. You can explore the sheltered bays and coves, sail along the stunning coastlines, and hop from one idyllic island to another. Corsica also has some of the best diving, fishing, and watersports in the region, making it a great destination for a fun-filled cruise. With a charter yacht, you can customize your itinerary to fit your desires and preferences, allowing you to make the most of your time there. And, of course, the warm weather, stunning scenery, and delicious food are just a few of the extra bonuses of chartering a yacht in Corsica.
About the Island
Corsica is an island situated off the coast of Italy in the Mediterranean Sea. It is the fourth largest island in the Mediterranean and is known for its rugged coastline and stunning landscapes. The island has a rich history and culture that dates back to the Stone Age. It was once home to the ancient Greeks and Romans, who left behind a wealth of archaeological sites and monuments. Today, the island is a popular destination for tourists looking to experience its unique culture and diverse landscape. Corsica is known for its beautiful beaches and coves, which are perfect for swimming, sunbathing, or just relaxing. 
The island also offers some of the best hiking and mountain biking trails in Europe. There are numerous trails that traverse the rugged coastline as well as inland routes, giving visitors the opportunity to explore the stunning natural environment. For those looking to explore the culture of the island, there are a variety of museums and galleries. The Musée des Beaux-Arts de Bastia, for example, houses artwork from the Renaissance period to the present day, while the Musée Corse showcases the island's unique history and culture. Corsica is also a great destination for foodies, with a variety of traditional dishes. 
The island is famous for its delicious seafood, such as mussels, prawns, and lobster. There is also a variety of local cheese, cured meats, and vegetables, as well as a selection of wines made from the local grapes. Corsica is a perfect destination for those looking for an idyllic getaway. The island offers a unique combination of culture, history, and stunning scenery, making it an ideal place to explore. 
Whether you're looking for a beach holiday or an adventure in the wilderness, Corsica has something for everyone.