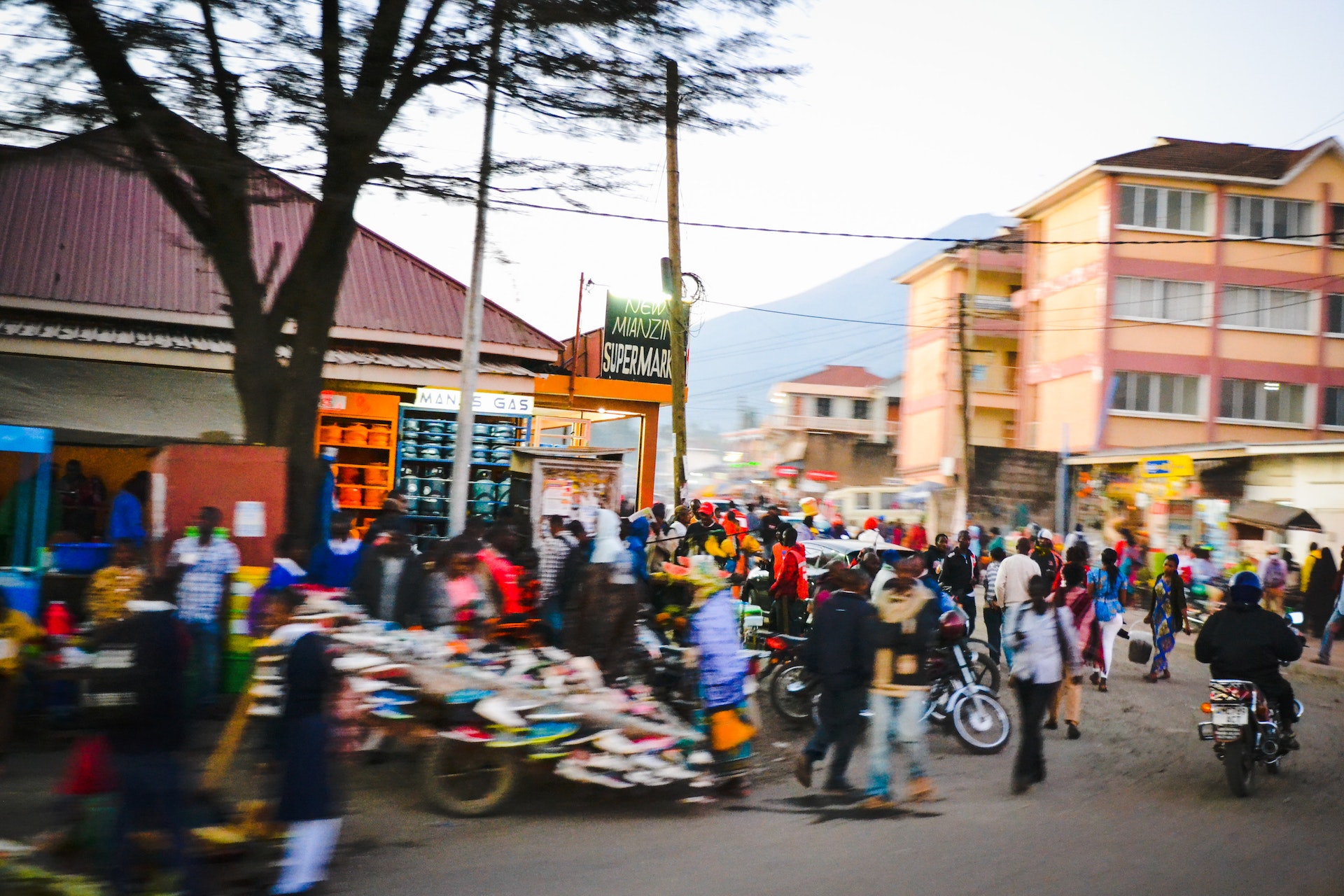 By: Gerelyn Terzo of Sharemoney
South Africa wants to overhaul its immigration policies in a move that threatens to bring to a close an era of loose immigration. The government has set its sights on ending a program that enables special permits for migrants from countries such as Zimbabwe, Lesotho, and Angola. South Africa has been suffering from high unemployment in the economy – the third highest rate globally — and has seemingly decided that slowing the flow of migrants is part of the solution. 
South Africa is also reacting to a flood of economic migrants that have crossed the border in recent years, led by countries such as Zimbabwe. Both Zimbabwe and Lesotho are the targets of potential curbs that would prevent the renewal of programs that let foreigners live and work in the country. 
Zimbabwe's permit program was set to expire at year-end in 2022, while Lesotho's program extends until 2023 at the moment. Meanwhile, Angolans saw their special permits expire last year. 
However, in a surprise move, South Africa decided to extend Zimbabwe Extension Permits (ZEP) from year-end 2022 until June 2023, allowing foreigners to continue working in the neighboring country for a while longer. But that doesn't change the underlying issue that is plaguing South Africa, involving what officials believe is a trend of migrants occupying many of the jobs and leaving locals unemployed. 
One Zimbabwean who can breathe a sigh of relief, at least for now, is Petunia Sibanda. She reportedly migrated from her home country to South Africa almost 20 years ago. Petunia lived for years in the country without the proper legal clearance until 2011, when she stumbled upon the permit that would change everything — ZEP. It was a visa program paving the way for Zimbabweans to live and work in the neighboring country to the south. 
With the visa, Petunia could finally live in South Africa legally. However, her peace of mind was interrupted in November 2022 when South African officials warned they would not renew ZEPs at the end of the year, sending some 178,000 people like Petunia into a whirlwind of uncertainty. They could pursue a different visa or move out of the country. 
For Petunia, she says that she has nothing left to go back to in Zimbabwe. The extension of the ZEP program gives her six months, but what she and the tens of thousands of other Zimbabweans will do come mid-2023 remains to be seen. 
Migrant Destination 
South African Home Affairs Minister Aaron Motsoaledi has sounded the alarm on the country's migrant situation this year amid what he says is a need to overhaul the immigration system completely. In its quest to slow the pace of migrant flows by reining in the permits, he has promised that South Africa is not singling out any nationalities. 
However, officials have been triggered by several economic migrants taking advantage of the asylum they were given by lying about why they were leaving their home countries, according to the Minister. There has been a trend of mass migrations into South Africa over the past couple of decades, a trend that was exacerbated by an economic crisis in Zimbabwe. These migrants came in search of better conditions. 
In 2008, at the start of the Great Financial Crisis, South Africa saw 227,000 migrants from neighboring Zimbabwe alone cross the border, many of whom received permits whose expiration dates were extended until 2021. 
In 2020, Zimbabweans dominated migrant representation in South Africa at close to 700,000, followed by Mozambique and Lesotho at 350,500 and 192,000, respectively. This led South Africa's efforts to implement sovereign laws to stem the tide of migrants flowing into the country. South Africa boasts a population of over 60 million people, nearly 4 million of whom are migrants. It is the most popular destination for migrants on the continent of Africa. 
Image by Migration Policy Institute 
Nations comprising the Southern African Development Community (SADC), of which Zimbabwe and Lesotho are both included, have been especially eager to capitalize on the opportunities that South Africa's more industrialized economy has to offer, such as – 
South Africa is a middle-income nation, though it is in danger of falling to lower-middle-income status by 2028. 

It is considered a stable democracy with good relations with the West 

Africa's most diversified and industrialized economy 
Meanwhile, South Africa has been wrestling with its challenges throughout the global economic slowdown that unfolded after the pandemic. The country is suffering from a severely high unemployment rate of nearly 34% while the economy remains in one of its worst slowdowns in decades. However, unemployment has plagued South Africa for a long time, with the jobless rate hovering in the double-digit percentage range for the past 20 years. 
While the immigration debate is nothing new in South Africa, it came to a head due to challenging economic conditions in the wake of the pandemic. The country is also dealing with soaring inflation, which reached 7.6% in October 2022, fueled by higher energy and grocery prices. The central bank has been battling inflation by raising interest rates. Economists do not see any light at the end of the tunnel for the South African economy before June 2023, when the ZEP permits are set to expire. 
Meanwhile, Zimbabweans do not have it any better, with rising inflation, inadequate foreign direct investments, high debt levels, and corruption, all of which have been exacerbated by Russia's war in Ukraine. The war in Europe has fueled even higher consumer prices and supply chain constraints, which has only worsened things. 
Zimbabweans living in South Africa have lived to fight another day in their battle to stay in the host country. However, it is unclear whether South African officials have only bought themselves more time. South Africa's migrant debate is expected to surface again in April 2023. 
Supporters of ZEP are looking for the courts to rule that Minister Motsoaledi's plan to end the migrant permits is unlawful. Meanwhile, migrants on the ZEP visa can sleep at night, knowing they won't be deported for the time being.