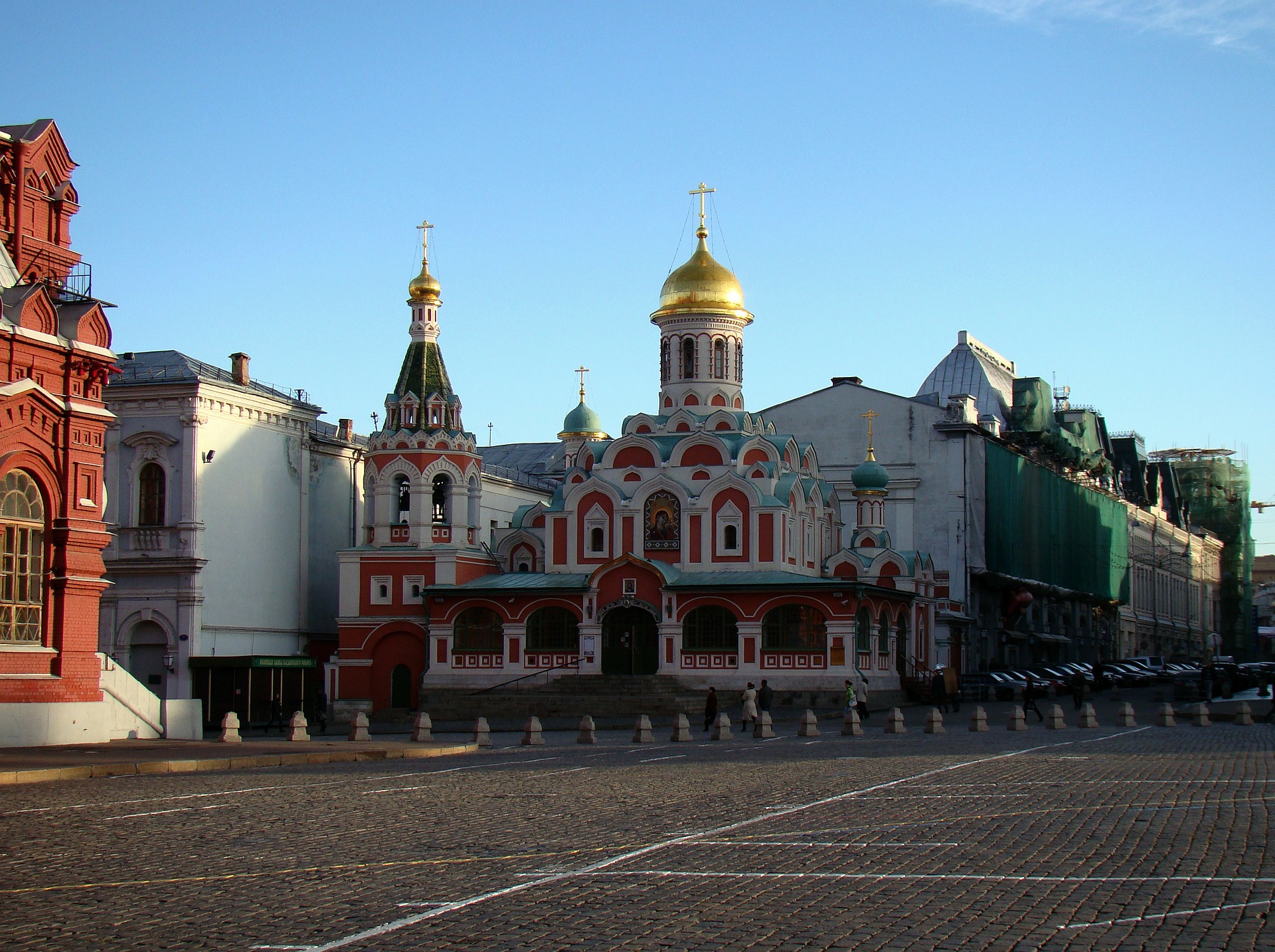 Today we are going to take a brief look into one of the city's most iconic buildings, the Kazan Cathedral, a beautiful piece of architecture and one which has many stories to tell. The current building is in fact a reconstruction of the original church, which was destroyed at the direction of then General Secretary of the Central Committee of the Communist Party of the Soviet Union, Joseph Stalin, in 1936. This was in fact one of the first churches to be rebuilt following the fall of the Soviet Union.
Brief History
The original cathedral had its fair share of damage and after part of the building was burned down back in the early 17th century. The rebuild was done using brick structures and that is wha inspired the colorful and detailed rebuilding of this new church once that old one had burned down.
When Stalin ordered for a clearing of the churches, this was one that everyone wanted to be saved, along with St. Basil's, yet attempts to do so were in vain.
Rebuilding
Unlike some rebuilds, the idea of this one was to mimic the original building which had originally stood on this ground. Carried out by the Moscow city branch of the All-Russian Society for Historic Preservation and Cultural Organization, what they managed to achieve with this rebuild was absolutely stunning, and almost identical to the previous cathedral which had been constructed here.
Visiting
The church is open throughout the week for visitors and it is a great place to spend a couple of hours, exploring the history and the stories that can be told about the place. Throughout the years this church, in both its original and rebuilt versions, have been home to religious dissidents and the place has even seen a number of battles take place. The architecture inside the church is equally as impressive as the stories that can be told
Whilst St Basil's of course gets a great deal of the attention owing to that iconic design, this is also a great place to visit during your time in Moscow.