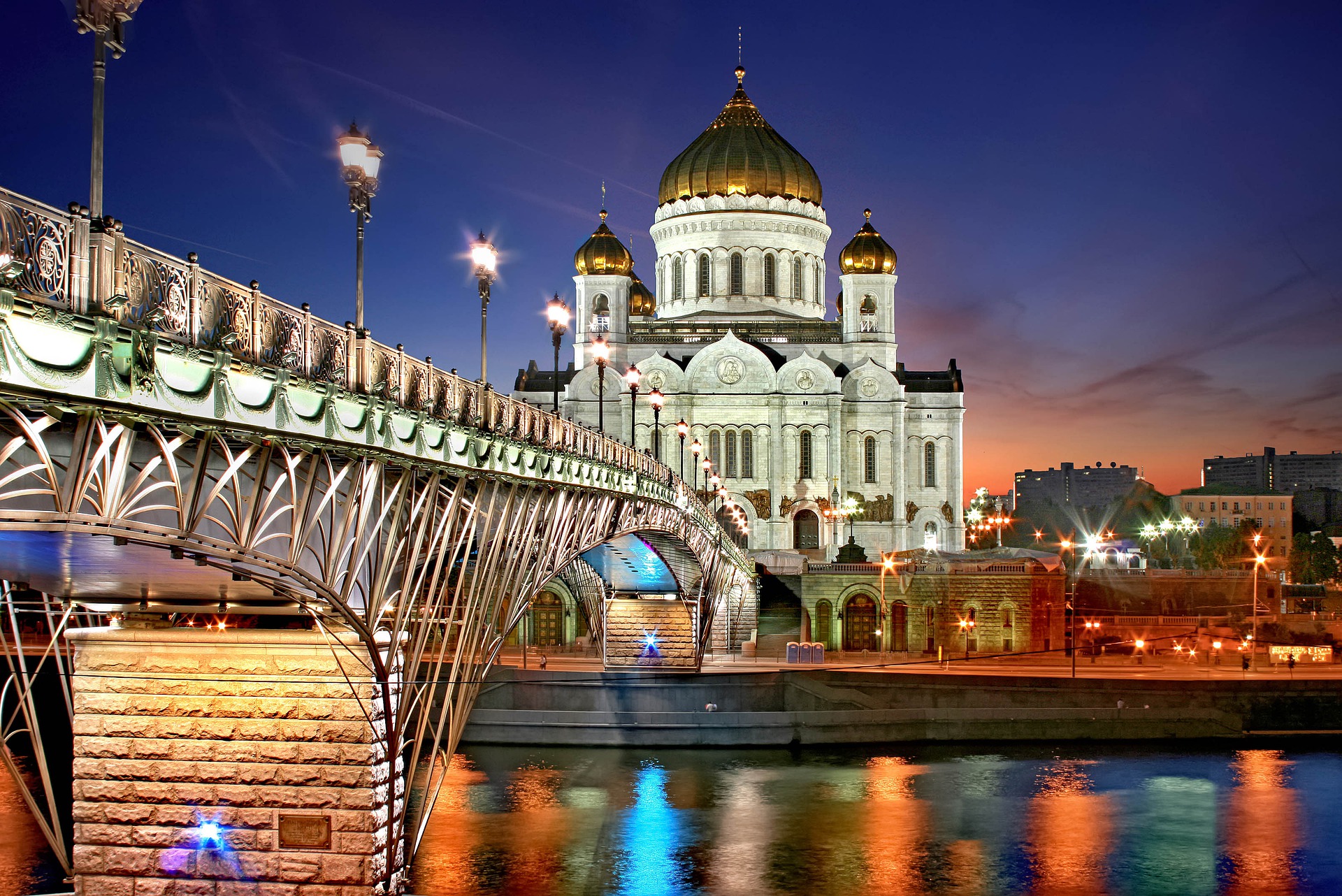 One thing Moscow has in abundance is churches and whilst the likes of St Basil's may get much of the plaudits and the iconic images, there are in fact a great deal more to be discovered in this city. One which I want to talk about today is the Cathedral of Christ the Saviour, my favorite religious building in the country and arguable the most beautiful too, even with St Basil's gorgeous swirling spirals. During your trip to Moscow I would certainly recommend that you take a visit to the Cathedral of Christ the Saviour and here is what to expect.
Where to Find It
The cathedral can be found on the northern bank of the Moskva River, just a couple of hundred meters southwest of The Kremlin. If you are visiting The Kremlin then it is well worth visiting this church in the same day.
Facts About The Cathedral
This is the world's third tallest Orthodox Christian church behind People's Salvation Cathedral in Bucharest, Romania and Saints Peter and Paul Cathedral in Saint Petersburg. This current church is in fact the second church which was built on the site, which was destroyed on orders from Joseph Stalin. The original church has quite the story in fact, it took 40 years to build and it was actually the place where the world first heard Tchaikovsky's 1812 Overture.
Features
There are some features of this building which really make it stand out and the central dome inside is truly a thing of beauty. Another delightful feature of the building is the footbridge which was built in 2003, which connects the Bersenevskaya embankment to the cathedral. On the slope of the hill outside the church are sculptures of Alexander II and Nicholas II.
One fun piece of cultural history was that back in 2012, we saw counter-culture girls group Pussy Riot deliver a guerilla performance in front of this church, to protest against the church's support for the Prime Minister Vladimir Putin.
This is a truly beautiful church in the capital and it is one which I'd certainly recommend that you visit.